Fire Fighting and Other Products
In a country of continental dimensions and abundance of biomes such as Brazil, we are not only used to vast green areas, but we also consider them to be our greatest wealth. The lives, species, and energies contained therein are precious and fragile, and it is of the utmost importance that we are prepared to protect them at any time and mitigate the consequences of a disaster that may strike them. In the news we are bombarded daily with headlines about climatic events, deforestation, natural fires, wildfires, and calamities of all kinds. In the end, the main victims will always be us. Because we are a sustainable company with a strong commitment to the preservation of natural resources, QUARTZO Defense Engineering dedicates the same effort with which it seeks cutting-edge technologies for the segments of public safety and national defense, to find and provide solutions for preventing and fighting fires and natural disasters, as well as mitigating their consequences.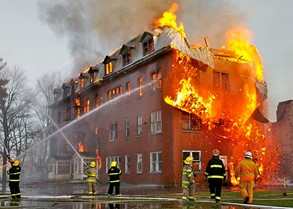 Our product line of equipment and materials for fire fighting is limited, but not limited, to the following fields: alarm, launch, storage, generators and pumps, rescue, PPE and training.
Alarm - includes fire identification and recognition systems for residential, commercial and industrial use, whether or not integrated with fire extinguishing agent launch systems. Its fast and early action greatly contributes to the identification and fighting of fires in their initial phase, when it can be more easily tackled and controlled, less resources and less risk to human agents.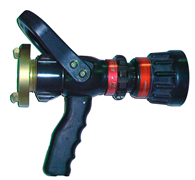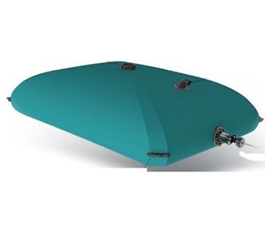 Storage - in firefighting, extinguishing agents are mostly liquid, pasty, and in some cases, chemical powder. Efficient gases are best employed in limited fires or confined environments. Their easy expansion in open environments greatly limits their employment. In large fires, forest or urban, it is of utmost importance that the storage of extinguishing agents is done efficiently and prudently, since certain products can, if improperly disposed of, bring harm to the population or the environment. An example of the above is the use of foam-generating liquids, which must be stored carefully because of their chemical properties. These products can easily degrade if stored improperly. Three types of equipment are of particular interest: a self-supporting tank, a rubber tank, and a floating container. Although they are variations of the same product, each type is suitable for a specific situation, making the fire brigade's work easier.
Generators and pumps - these are fundamental pieces of equipment for the continuous performance of the firefighting actions.
In the case of generators, either by providing emergency electrical power at the scene of the fire, to feed pumps and electrical equipment, or to provide additional lighting, especially at night. The booster pumps are used to throw the fluid extinguishing agents at great distances in order to reach the focus of the fire without the need for a great approach by the brigade. It is important to emphasize in this group the floating pumps, which are installed on the water surface (rivers and lakes) and propel the water directly from its source to the location of the fire, very useful in forest fires.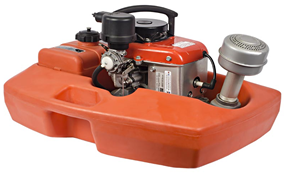 Rescue - in most cases, fires end up creating barriers that are difficult to overcome for those present in the affected area, often isolating them and making it difficult to escape, either by landslides, walls of flames, or clouds of smoke and soot. Many times, more important than controlling the fire is to access the place where these people are to perform the rescue. To assist in this task, various equipment, of simple or advanced conception, have been employed. The QUARTZO portfolio presents several options of equipment for rescuing victims, including immobilization boards, decontamination units, pressure pads, aerial rescue tools, and inflatable boats.
PPE - no firefighting professional can approach the accident site without making use of their individual protection equipment, which will seek to preserve their physical integrity and their working capacity during the entire firefighting and victim rescue action. QUARTZO Defense Engineering offers a complete line of individual protection products, including vests and belts, safety ropes, ear protectors, thermal protection vests and helmets.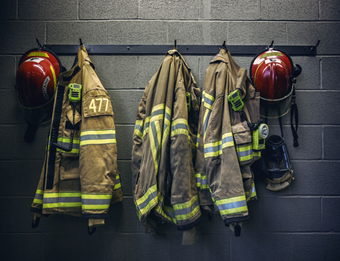 Training - prior to any activity carried out in the field, it is necessary that the fighters are properly trained to maximize their capabilities for professional performance and protection of their own integrity. Firefighting training requires special equipment and tools, such as simulators, fire detectors, and fire-resistant tools and structures. QUARTZO offers a variety of products and accessories for firefighting that contribute for the proper formation and training of the specialized brigades.
QUARTZO Defense Engineering has segmented its portfolio into ten specialized product groups, associated by similarity of employment, namely: Aviation and Human Factor Technical Consulting; Ballistic and Operational Protection; Less-Lethal Devices; Combat Technology; Armament and Ammunition; Tactical Vehicles; Operational Drones; Intelligence, Access Control and Investigation; Flight and Operational Simulators; Urban Mobility and Robotics; Health and Aesthetics; and Firefighting. However, in our constant search to meet the needs of federal, state and municipal public agencies and private Brazilian companies and professionals, new products may be necessary and will be presented in this group, until a new group is justified. If you are interested in any product not found in our portfolio, associated with the segments above, please contact us, presenting your needs. At the same time, QUARTZO declares its respect to all professionals who use the products commercialized by it and, in respect to them and their needs, will continue in its incessant search for new technologies that can contribute for the best safety and performance of Brazilian professionals and for the growth of the country.