Tactical and Industrial Vehicles & Machinery
Tactical police vehicles aim to meet specific operational needs of police forces, whether for the transportation and logistical support of larger or smaller portions of conventional troops or for the tactical deployment and support of elite units in special operations. According to the operational needs of the force or the desired tactical employment, these vehicles can be fully or partially armored, with different levels of ballistic protection. They can also have special features for specific tasks, fixed or removable weapon systems, and cameras and sensors of all kinds.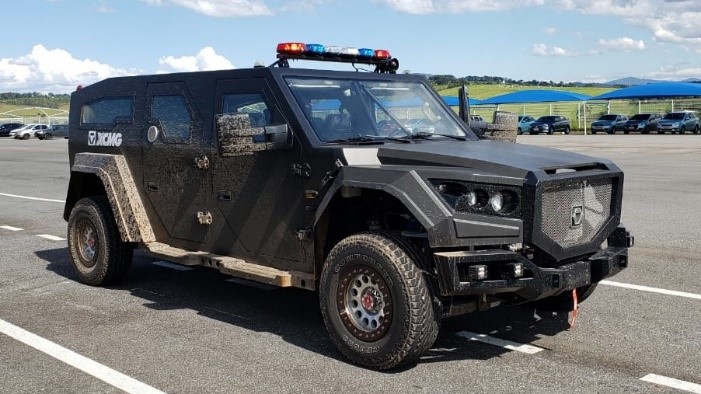 . Police forces around the world use armored combat cars, especially those intended for the displacement of special units and even for routine patrols in areas of greater criminality, with risk of retaliation by larger caliber weapons. According to the customer's needs, some vehicles can be built on commercial platforms, which can bring operational cost reduction.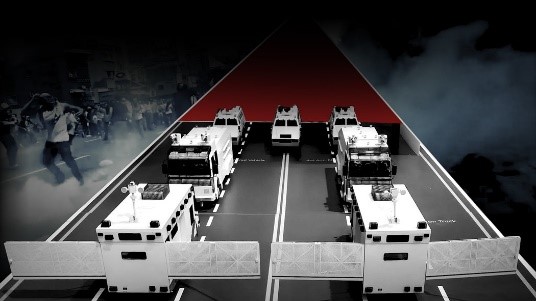 The QUARTZO Group has in its portfolio the best models of police vehicles used in the world, whether they are vehicles for transporting prisoners; special vehicles for demolition and obstacle removal; police buses; special vehicle for transporting valuables; water launcher vehicle for disturbance control with automatic pressure control and mixture selection; vehicle for interdiction of roads without human presence; vehicle for aerial overcoming of obstacles; tactical transport vehicle for police troops; medium tactical transport vehicle, and light tactical transport vehicle, the latter two equipped with high suspension, with excellent performance in adverse terrains, such as, for example, the Caatinga.
Most of these vehicles can be customized according to the customer's needs and can be driven 4x4, increasing their capacity to overcome difficult terrains and minor obstacles.
In addition to tactical vehicles, QUARTZO's portfolio also includes accessory equipment for the performance of tactical and operational transport activities and traffic control operations. Among them, a trailer for motorcycles up to 445kg, which weighs only 65kg. Totally dismountable, it is kept in a canvas bag and can be stored in the trunk of any small vehicle. Any tool.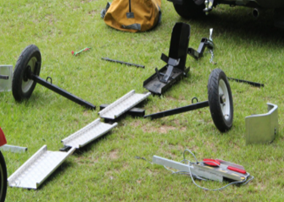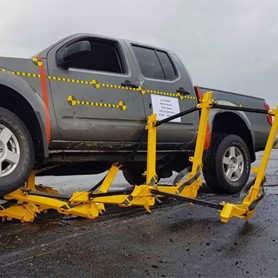 QUARTZO also offers mobile tactical barriers that provide total safety to the traffic teams, since they are capable of interrupting, in a few meters, the advance of any vehicle that deliberately decides to disrespect the obstacles and pass through them, thus avoiding hitting the traffic teams. Lightweight and easily carried in bags that fit in the trunk of any small vehicle, they are quickly assembled by a single person. Despite their lightness, depending on the model, they are capable of containing the advance of even heavy trucks and trailers.
Industrial Vehicles and Machinery
In terms of vehicles and industrial machinery, the QUARTZO Group offers lift platforms and electric forklifts for performing services with safety, quality, reliability, productivity and, in the electric models, with greater economy and without harming the environment with exhaust gas pollution and high noise.
Electric forklift trucks have become a trend mainly due to environmental and ergonomic work factors, since they do not shake or make as much noise as their predecessors, and are efficient to operate in closed places or with little space. Consumption is another point in favor, bringing savings of about 60% compared to the combustion model.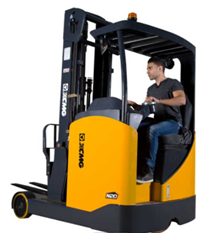 Mobile elevating work platforms (MHLs) have made it possible for services that used to be highly complex and risky for workers to be performed much more easily and safely with their use. And there is the option of customized equipment to meet the specific needs of our customers.
QUARTZO, in its continuous search for high quality products, offers exclusively to its customers the modern, safe and efficient vehicles and industrial machinery from XCMG, the world's fourth largest manufacturer of industrial and civil construction machinery. With state-of-the-art technology and high quality, XCMG's equipment provides high efficiency and reduced maintenance cost, ensuring an excellent cost-benefit ratio. For the entire XCMG product portfolio is available the possibility of acquisition through credit line of FINAME and the factory's own bank (Bank XCMG).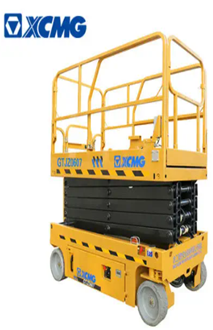 The tactical vehicles, industrial machines and accessory equipment offered by the QUARTZO Group are robust, proven in real-life combat situations and approved by the most modern American and European safety and emission control standards. Contact us and let us know your needs in terms of vehicles and machines. We will be pleased to help you.